Fostering Careers: Four Associates Discuss RGS Culture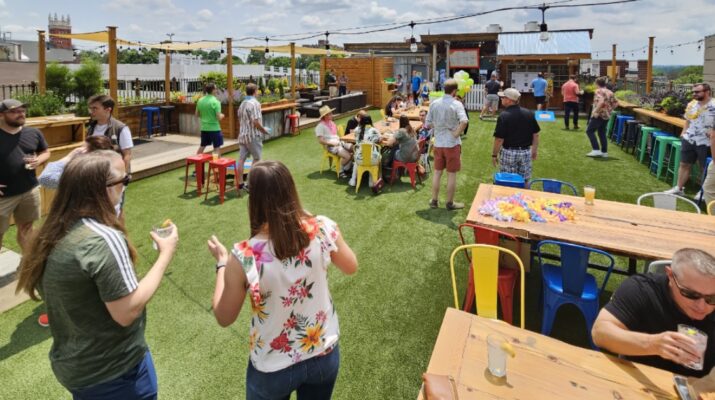 As a growing civil engineering and landscape architecture firm, we at RGS Associates take great pride in our culture and our people.
Two years ago, in July 2021, we had the privilege of growing our team by welcoming Glackin Thomas Panzak into the RGS family. GTP is a well-respected land planning and landscape architecture firm based in Chester County, PA, and their addition now expands RGS's office presence to include Paoli, along with Harrisburg, Lancaster, and York.
While this new affiliation allows us to bring our expert services to a broader clientele across South Central Pennsylvania, we remain dedicated to preserving the close-knit, family-like atmosphere that has helped our team members succeed personally and professionally.
To illustrate this, we recently hosted our annual Employee Appreciation Day, providing an opportunity for team members from all offices to come together and engage on a personal level.
Our commitment extends beyond just appreciation events, however. We're passionate about fostering the individual interests of our team members and crafting a personalized trajectory for their professional growth within the firm. By entrusting each employee, regardless of their position, with responsibilities on projects, we ensure a sense of inclusiveness and team spirit right from the start.
To give you a more detailed picture of the unique culture at RGS, we sat down with four of our valued team members. We spoke with two at the senior level—Supervisor of Engineering Associate Len Bradley and Principal and Registered Landscape Architect Craig Smith—and two who joined the firm in the last year, Site Designers Nick Fisher and Rebecca Labau.
Here's what they had to say about RGS:
How has RGS helped shape your career over the years? How has it contributed to your growth as either an engineer or a landscape architect?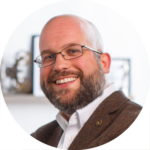 LEN BRADLEY: "I came to RGS 13 years ago after getting my engineer license. As soon as I got to RGS, I had the opportunity to spread my wings. My professional growth has been encouraged every step of the way, and I've been able to work on many really cool projects involving stormwater management. We are involved in many complex projects, and this has allowed me to really be challenged and grow professionally."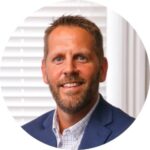 CRAIG SMITH: "I've been at the company for 29 years now, and the biggest way RGS has shaped my career is through the variety of projects I've worked on. We work in a variety of market sectors: commercial, residential, and retirement communities, to name a few. This diversity in terms of type of project has forced me to grow and expand my creativity as a landscape architect."
NICK FISHER: "Even as a newer employee, I'm given the opportunity to develop design solutions on my own, which really forces me to think on my own. After initial training, I was entrusted with responsibility for various aspects of our team's work, which was really beneficial, because I learned by doing."
REBECCA LABAU: "Since joining RGS a year ago, I've had a consistent opportunity to train and build new skills. Anytime I feel like I need to work on or learn something new, there's someone there to help me out. I'm given the chance to see a project out from start to finish so that for my next project, I can tackle things even better. I feel like I'm always progressing."
How would you describe the culture at RGS? Why would someone want to work at RGS instead of another civil engineering or landscape architecture firm?
LEN BRADLEY: "At RGS, we give you the technical background, but we also have a culture where we are a team. We are all-hands-on deck with our projects — even if it's not your project, you jump in and help. Our culture is not just work-based. We develop real friendships and build a sort of family. I always say to new hires: 'After four years at RGS, I can give you the training to get any job you want, but my goal is to make you so ingrained in the company culture that you don't want to leave.'"
CRAIG SMITH: "What really makes RGS stand out from other firms is how team-oriented we are. From day one, it's collaborative and integrated. Everyone has input on projects, no matter their experience level. Everyone cares about each other and the quality of the work. No one works in a silo."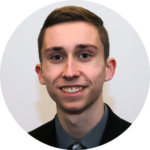 NICK FISHER: "The team setup is really beneficial; it allows you to learn from other folks at the company. You also become close with your teammates and learn a lot about them. You begin to develop real friendships. I also love the community events that RGS sets up throughout the year such as the company picnic, Christmas party, and Employee Appreciation Day. It allows you to meet people from other offices and really cultivates a community feel."
REBECCA LABAU: "The company culture is very interactive and there are opportunities for a lot of fun. For example, at the Employee Appreciation Day this year there was a cornhole competition that really brought everyone together. I would definitely recommend RGS to anyone looking to start out in the field because they really take chances on people. They took me because of my work ethic and personality and allowed me to learn a lot on the job."
What makes RGS different from other firms? What made you stick with RGS all these years?
LEN BRADLEY: "Mentorship is a huge aspect of what we do. We provide opportunities for advancement not only in terms of technical skills but also leadership. We don't want you to stay in the same position you entered at. For example, I am now a minority owner of the company. One of the reasons I came to RGS was knowing that I could progress to ownership. Advancement is always possible, and RGS does a great job at fostering that."
CRAIG SMITH: "The strive for excellence is what has kept me at RGS. We don't cut corners and always deliver an exceptional product. We always come through for our clients.  Our work is also very rewarding and contributes to the community. We design extraordinary spaces for people to work, play, and live in."
What made you choose to work for RGS?
NICK FISHER: "When I was looking for a job, right in the midst of COVID, I had other internships, but RGS was the community I liked best. When I interned, they allowed me to be involved in all sorts of projects, not just grunt work. That's why right after undergrad, I immediately wanted to be at RGS."
REBECCA LABAU: "Ever since I was a little kid, I wanted to be a landscape architect, I loved drawing plants and where they would go. After college, I knew I wanted to work outside of Philadelphia and loved the location in Paoli. When I initially interviewed, I didn't even know what RGS was, but the vastness of their projects amazed me. RGS has given me the opportunity to learn more than I thought was even possible, and I don't think this would be possible at another firm. The culture is very hands-on and interactive."
—
The employee culture at RGS Associates is defined by collaboration, appreciation, and a commitment to growth. Despite the scope of our projects and the growth of our organization, our firm maintains a close-knit feel and is aware of the pitfalls of becoming "too big."
For us, the goal is to foster an environment where team members can easily get to know one another and build authentic relationships on-site and off-site. This sense of community contributes to our team's success, and our team's success, in turn, contributes to the success of our clients.
—-
To learn more about RGS, contact the RGS team. We look forward to connecting with you.