Creating Neighborhoods and Building Trust: Three Decades of Partnership with Keystone Custom Homes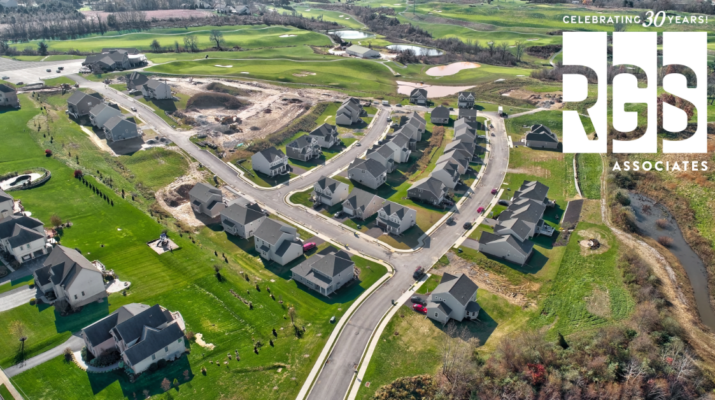 As we celebrate the 30th anniversary of RGS Associates, we can't help but reflect on the relationships and partnerships that have shaped our journey.
At the core of our success is a commitment to innovative site planning and meticulous site engineering. Our longstanding relationship with Keystone Custom Homes is one partnership that personifies our dedication to excellence and collaboration.
A Partnership Carved in Stone
Keystone, renowned as Central Pennsylvania's largest independent home builder and listed as one the nation's top 75 homebuilders in 2023 by Pro Builder, is more than just a client: they're a valued collaborator. Their journey began in 1992, two years before RGS' relationship with them took root. Keystone's focus, then as now, has been on offering clients the opportunity to design and build a custom home from start to finish.
In 1995, thanks to the shared vision of RGS' then-principal, Mark Johnson, and Keystone's founder and CEO, Jeff Rutt, our companies came together for a small project in Southern Lancaster County that involved joint driveway permits. That modest start was the foundation for a relationship that has grown and progressed along with both our companies.
Growing Together: RGS Associates and Keystone Custom Homes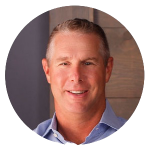 Since then, the RGS partnership with Keystone has continued to thrive and mature thanks to our shared history and keen understanding of each other's approach and vision. RGS Managing Principal Joel Snyder said that synergy has deepened the relationship between the two organizations and allowed them each to flourish.
"As both of our companies have evolved, we've each been able to take on new frontiers," Joel said. "Keystone has expanded our footprint, taking us to locations where we previously didn't have as large of a presence."
Jeff agreed and said the longtime collaboration gives them an advantage when working together with RGS.
"They understand our product, and we have developed a shorthand for how we like to lay out and promote the sites from an engineering perspective," he said. "This allows us to take on bigger and more challenging projects."
Joel said this mutual understanding and alignment of vision has been critical. He pointed to the importance of thinking ahead when it comes to building relationships.
"We always want to be proactive," Joel said. "We want to anticipate hurdles instead of merely reacting to them. This allows us to persevere through challenges when they arise."
Bill Briegel, Vice President of Land for Keystone Custom Homes, said initiative and anticipation have been the hallmarks of working with Joel and RGS.
"Joel is an excellent presenter," Bill said. "On high-profile jobs, he anticipates the multiple layers of approval needed and does a great job advocating for our needs and getting projects across the finish line. We always trust that he will get the job done."
Success Stories: From Vision to Reality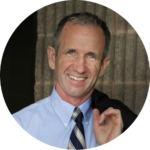 Over the years, Keystone and RGS have collaborated on countless projects. Two standout projects that embody the spirit of the Keystone-RGS partnership are The Views at Bridgewater, a community of newly constructed homes in York, PA and Somerford at Stoner Farm, a community of homes in Lancaster, PA.
According to Jeff, Bill, and Joel, The Views at Bridgewater presented some unique challenges.
"It was an extensive zoning process, nearly five years," Joel recalled.
"We had to do a total redesign due to the zoning change," Bill added.
Besides the zoning obstacles, one particular—but welcome—challenge was blending the new construction with the features of the existing site. Ultimately, the collaboration was successful.
"RGS does a great job at taking the natural features of the land, figuring out where residents could benefit most, and pursuing the necessary permits to execute the vision," Jeff said.
Today, The Views at Bridgewater blends in beautifully with the expansive surrounding landscape and connects harmoniously to the natural environment, boasting attractive outdoor amenities, including a golf course and hiking trails.
Situated next to Stoner Park in Manheim Township, Somerford at Stoner Farm is another project that perfectly captures the collaborative spirit of the two companies.
Combining tranquility with the vibrancy of downtown Lancaster, the development "really offers the best of both worlds," Jeff said.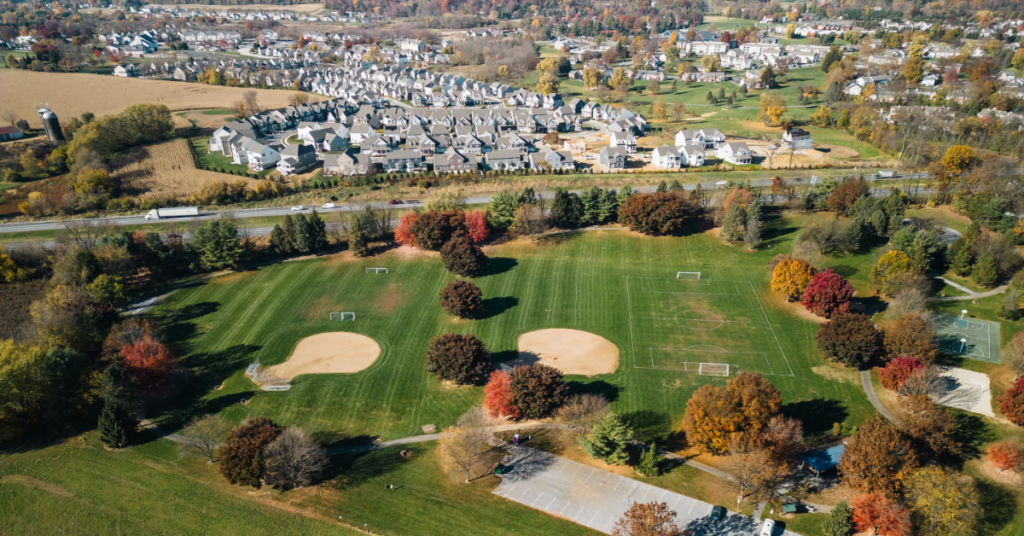 Parallel Growth, Mutual Respect, and Synergistic Collaboration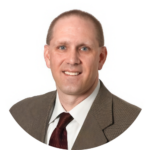 Bill said the RGS team has a unique talent for cultivating sites.
"RGS is the conduit between us taking a parcel of land in a raw and undeveloped state and turning it into a finished product that seamlessly conserves some of the natural resources," he said.
Meanwhile, Joel said the sophistication of Keystone's projects has evolved over the years.
"They are providing neighborhoods and homes for people to live and raise families, which makes a project feel that much more real and special," he said.
Beyond Professional Relationships
The RGS-Keystone relationship goes beyond professional cooperation; it's a friendship built on mutual respect and shared interests.
"Jeff and I both share a common interest in tennis," Joel said with a smile. "It's nice how we can easily shoot each other a text over the weekend, whether it's about a project or sports or what have you."
Jeff's work with HOPE International, which he founded in 1997, is particularly admirable, Joel said. A portion of profits from every home built by Keystone contributes to providing education access, savings, and loans for families worldwide.
"Jeff has helped better the lives of others," Joel said. "It's meaningful to know we have played a small part in that effort."
RGS at 30: Gratitude for the Past and Optimism for the Future
As we celebrate 30 years of RGS Associates, we're grateful to our team, clients, and partners for their support and contributions.
To learn more about RGS and how we support organizations like Keystone Custom Homes with services ranging from creative site design and entitlement services to design, permitting, construction, and post-construction services, contact the RGS team. We look forward to connecting with you!