RGS & Messiah Lifeways: The Power of Partnership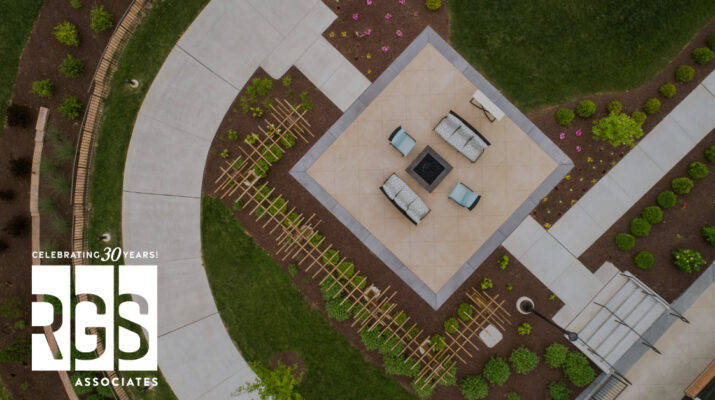 Senior living communities can often present unique challenges when it comes to land planning, site design, and civil engineering.
Whether it is community healthcare needs or finding a balance between serenity and engagement, a track record of overcoming obstacles is one of the reasons why senior living communities across the region have turned to RGS Associates for more than 30 years.
As RGS celebrates 30 years of business this year, we're looking back at the projects and partnerships that have shaped our journey and created lasting connections. One longtime client that represents our approach to both partnerships and projects is Messiah Lifeways, a Continuing Care Retirement Community based in Mechanicsburg, PA.
Our partnership with Messiah Lifeways spans more than 20 years, starting all the way back in the late 1990s. This year, RGS and Messiah Lifeways are partnering again to create a new satellite campus for the nonprofit retirement community on a property adjacent to the Yellow Breeches Creek near Camp Hill, PA.
Mark Hackenburg, RLA and Principal at RGS, and Karl Brummer, President and CEO at Messiah Lifeways, each offer insight into the longtime partnership and current project.
Messiah's First Major Campus Repositioning: Challenges Met, Obstacles Overcome
Mark has been working with Messiah Lifeways since the very beginning of the relationship between the two organizations. And from almost the very beginning, there were challenges related to the topography of the original campus expansion that tested the ingenuity of the RGS team, Mark said.
"There were lots of slopes," he said. "We had to troubleshoot ways that Messiah could build on the only undeveloped, challenging parts of the property."
In the original plans for expansion, Mark said, RGS was determined to help Messiah Lifeways maximize the value of its real estate. As those new cottages materialized and their relationship continued to strengthen, RGS was key to helping Messiah further this effort.
Messiah's redevelopment project, Village Square, repositioned some of the existing independent living cottages and allowed Messiah to accommodate a new apartment expansion. "The Village Square project increased Messiah's assets significantly and helped them fulfill their mission of providing a quality senior living environment," Mark said.
Messiah Lifeways President and CEO Karl Brummer offered insight into the approach RGS takes when it comes to land planning challenges like the ones involved with the original campus expansion.
 "RGS has been great at determining what is permissible and what is not," he said. "They identify our constraints and discover innovative ways to work with the property, not against it."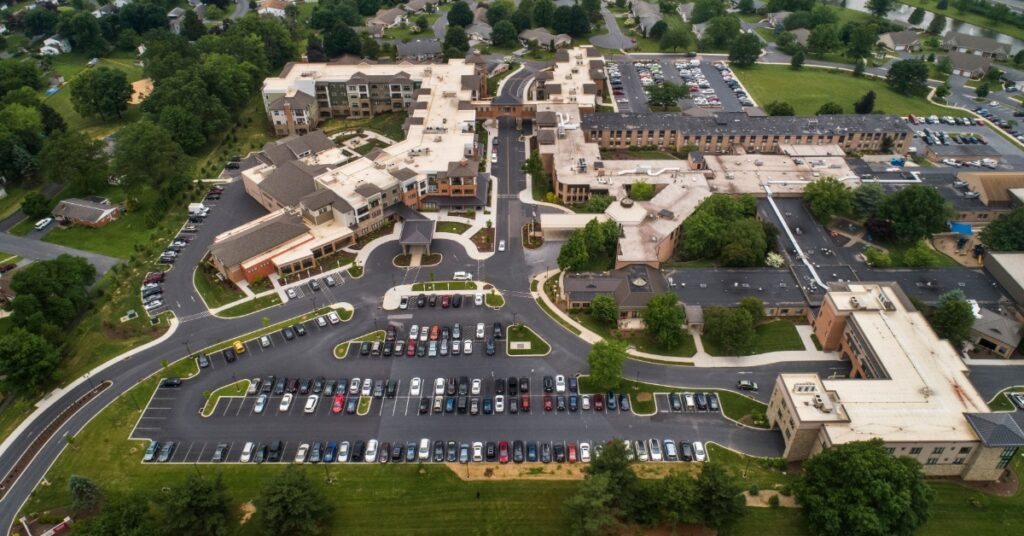 Since the completion of their initial project together, RGS has helped Messiah with various expansions to the campus, including entry plazas, dining courtyards, and more. Today, the Messiah Lifeways campus is an impressive tapestry of apartments, residential cottages, and skilled nursing facilities woven into the surrounding landscape and adjacent neighborhoods.
The Development of a New Satellite Campus
The most recent collaboration between RGS Associates and Messiah Lifeways is the development of a new satellite campus in nearby Camp Hill.
"We've spent the last two years dreaming up what this campus could look like," Karl said with some excitement. "And it's finally happening."
The new campus will sit on 85 acres of farmland, 60 of which are capable of development. The new construction will essentially double Messiah Lifeway's acreage portfolio. Once it is totally built out, the nearby satellite campus on Spanglers Mill Road will have 250 residential units, including cottages, duplexes, and apartments overlooking the picturesque Yellow Breeches Creek.
The goal of this campus, Karl said, is to provide greater access to outdoor space and prioritize walkability. RGS has been particularly helpful when it comes to working with local municipalities, he said.
"RGS has a lot of expertise around acquiring permits and what conversations need to be had in order to execute a vision," Karl said. "They've walked alongside us the entire way. We're extremely excited for this next chapter at Messiah."
A Partnership That Transcends Leadership Changes
While it's not unusual, it's also not a given that two organizations should choose to work together over such a lengthy period of time.
So, what's the key to the long-term collaboration?
"It's not just about the project," Mark said. "It's also about the people you're working with. The friendships we've built with the team at Messiah transcend our business relationships."
Karl agreed.
"RGS really cares about Messiah as a community," he said, adding that the level of care and fellowship extended by RGS to Messiah has served as the foundation of a deep trust between the two organizations.
 "We know we can rely on them to be strong advocates for our projects," Karl said. "RGS is always well prepared, professional, and able to take complex ideas and make them understandable."
It is no secret why the partnership between Messiah and RGS has endured throughout changes in leadership over the years.
"We really make an effort to build new relationships with each leadership team," Mark said. "And it's been gratifying to see how both organizations have grown in tandem alongside one another over the years."