What can GTP do for me?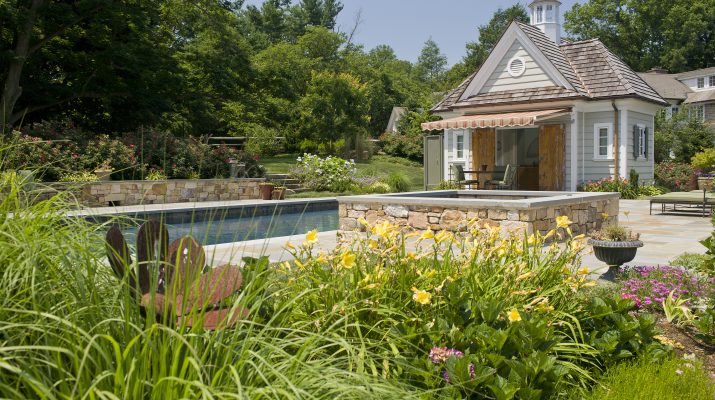 Let's Get to Know One Another a Bit More.
As part of Glackin Thomas Panzak, Inc. (GTP) becoming an RGS Associates company, it's time to introduce you to some of the services that encompass the projects of this award-winning firm and its professionals. RGS deeply believes our clients should expect more value in their design engagements and GTP's dedicated planners and landscape architects work as a resourceful team applying their creativity and diverse skills to each project. So, take a moment and read on about some of GTP's most exemplary services.
We create spaces that are unique, yet an inextricable part of the whole.
GTP's design professionals collaborate to promote and advance the concepts of place-making and community.
Their nationally certified-LEED accredited planners, and professionally licensed landscape architects implement the following services.
Land Planning
Landscape Architecture
Master Planning
Recreation Planning
Garden Design
LET CREATIVITY FLOURISH
By uniting bright minds and diverse perspectives, GTP has successfully designed projects at every scale. Great design is always uniquely tied to its place: culturally, socially, and physically. It derives its energy from a framework of elements and the aspirations of the community's shared vision.
LAND PLANNING
Land planning is a core element in designing livable, sustainable communities. Whether the project is residential, mixed-use, commercial, or institutional, an enduring land plan ensures the success of the architecture, engineering, landscape architecture and marketability of the project.
GTP prepares land use plans that identify the most appropriate use of a given site, based on an in-depth study of the environmental, community, and regulatory opportunities and constraints. They have assisted their clients in obtaining site plan and rezoning approvals for a variety of residential communities, town centers, traditional neighborhoods, commercial, industrial, institutional, and mixed-use developments.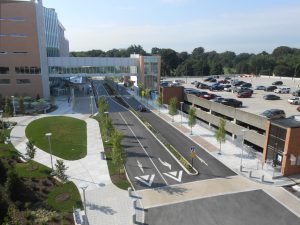 LANDSCAPE ARCHITECTURE
Landscape architecture is the unifying element between the man-made and natural environments. Their landscape architectural work incorporates sustainable development goals with the coexistence and management of the natural and built environment. GTP is dedicated to integrating site functionality and resource conservation with placemaking aesthetics to provide their clients with an environment that is memorable and livable, and a product that enhances the user's experience.
MASTER PLANNING
An integrated and collaborative Master Planning process sets the course for the future of a community, institution, or neighborhood. Environmental and site analysis, strategic planning, fiscal impact, community engagement, sustainable design coupled with a site-specific vision by the client are all elements that help to create a clear path forward allowing for project implementation.

RECREATION PLANNING
GTP is committed to helping our municipal, institutional, and development clients provide important open space and recreational opportunities for their communities. They offer creative ways in which to maximize the potential of the space, plan for future demands and promote responsible environmental management.
GARDEN DESIGN
At Glackin Thomas Panzak, garden design is the pursuit of natural beauty in the environment. Their gardens can be experienced in corporate, institutional, and residential settings. Attention to detail is an integral component of the design process for these personal spaces.

MUNICIPAL PLANNING AND ZONING
GTP prepares ordinances and comprehensive plans, land development reviews, land use analyses, and park and trail designs for local governments and private clients. GTP also serve as in-house consulting planners and landscape architects for several municipalities in Pennsylvania.
FEASIBILITY STUDIES
Feasibility studies provide clients with information vital to the decision-making process in pursuing a development project. Examples of feasibility studies include, Zoning Analysis Studies, Community and Fiscal Impact Reports, which examine the socioeconomic impacts of a proposed development, Environmental Assessments, Project Feasibility Studies, and Open Space Management Reports. In addition, GTP will work with clients to assist in determining the economic feasibility of a project.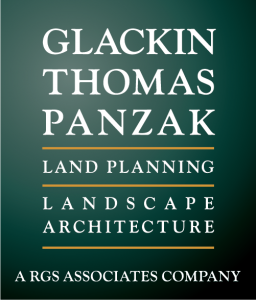 Mission
Glackin Thomas Panzak, Inc. provides comprehensive land planning and landscape architecture services with a wide range of experience and expertise. The firm is dedicated to serving the needs of our clients with creative, implementable, and environmentally sustainable solutions for a full range of planning and landscape architecture projects. Glackin Thomas Panzak is committed to building and nurturing long-term relationships that provide the most personalized service for the implementation a successful project.