Meet Lisa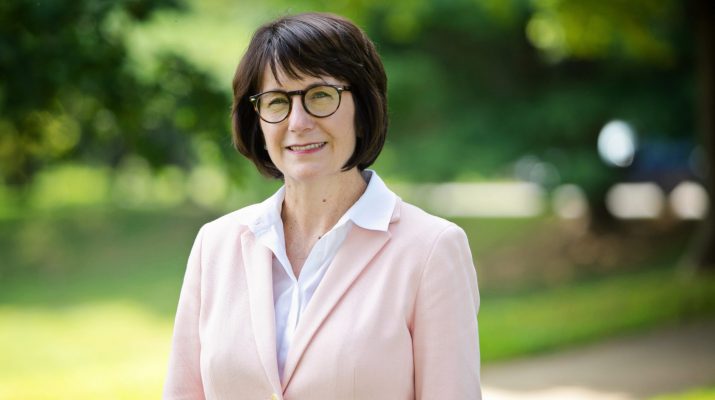 As part of Glackin Thomas Panzak (GTP) becoming an RGS Associates company, it's time to introduce you to some of the faces and talents that encompass this award-winning firm. RGS is deeply committed to a culture that inspires, motivates, and fosters development, enabling everyone to reach their full potential for professional and personal success. So, take a moment and read on about some of GTP's most imaginative people and projects.
An Interview with Lisa Thomas, RLA, AICP, LEED AP
Lisa Thomas, RLA, AICP, LEED AP, a Principal with GTP, graduated with a B.S. in Landscape Architecture from Penn State University. With more years of experience than most, the first Earth Day is what drew her down the path to Landscape Architecture. Her professional experience includes land planning and zoning related projects in the private and public sectors including mixed use developments, medical centers, schools, commercial projects, senior living, and traditional neighborhood design.
.
Tell me about your proudest professional accomplishment.
Being an early member of Glackin Thomas Panzak and participating in the growth and leadership of the firm and now joining RGS!  All our past and present team members and clients have brought GTP to this exciting point in time.
What is your favorite design/or project you've worked on?
Equus' Ellis Preserve in Newtown Square.  This project has been with us for over 18 years and it has it all – a mixed use town center with unique residential options, a historic core, shopping, restaurants, office and medical uses all with interconnecting open space and trails.
What is the most satisfying thing about being in a leadership role?
I really enjoy watching young professionals gain knowledge, experience, and confidence.
What leadership roles do you assume outside of the workplace?

I am currently the Immediate Past President of the PSU Landscape Architecture Alumni Group Board and have served previously as Chair of the Board of Directors for Riverbend Environmental Education Center.
What would you say to someone considering landscape architecture?
Do it!  There are so many facets to the profession and so many ways to contribute to your community and the environment.
What is your favorite travel destination?
Narragansett Bay, Rhode Island
Do you have children?
I have an amazing 28-year-old daughter who is a landscape architect with the National Park Service.
What kind of pets do you have?
We have been hosting a feral cat in our garden for the past 8 years.  She sleeps in our Sourwood tree.
What is an interesting fact about you?
I was a foreign exchange student in Argentina.