Meet Chris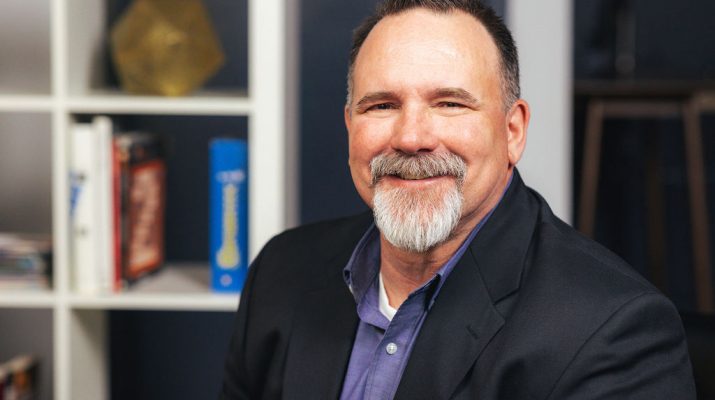 As part of Glackin Thomas Panzak (GTP) becoming an RGS Associates company, it's time to introduce you to some of the faces and talents that encompass this award-winning firm. RGS is deeply committed to a culture that inspires, motivates, and fosters development, enabling everyone to reach their full potential for professional and personal success. So, take a moment and read on about some of GTP's most imaginative people and projects.
An Interview with Chris Garrity, RLA, LEED AP
Chris Garrity, RLA, LEED AP, a Principal with GTP, graduated with a B.S. in Landscape Architecture from the University of Arizona. With more than 25 years of experience, one of the most satisfying things about being an LA and in leadership is seeing staff work through and arrive at creative design solutions to difficult and challenging design obstacles. He has a passion for helping staff become better Landscape Architects. But his number one leadership role is being a father.
Tell me about your proudest professional accomplishment.
Completing Lankenau Hospital Pavilion Master Plan.  A team of hospital representatives, architects, engineers, LA's and contractors all worked together to create a new patient building for Main Line Health.
What is your favorite design/or project you've worked on?
Maybrook! It's a historic 37-acre, 250-unit luxury apartment multi-family community in Wynnewood, PA.  The preserved grounds include the 1881 Maybrook Mansion, it's close to public transportation and provides multiple outdoor amenities.
Who is the best in the world at what you do?
James Corner, he creates spaces that people really seem attracted to and enjoy being in and using.
What have you learned in the last year?
Always remember and apply lessons learned.
Is there an achievement or contribution that you are most proud of?
Seeing staff become licensed landscape architects
What attracted you to landscape architecture?
The dynamic nature of the profession.
What inspires you?
Nature.
What would you say to someone considering landscape architecture?
If you're going to do it, go all in, be the best you can be.
What is your favorite hobby?
Woodworking, mountain biking, fly fishing
What is your favorite travel destination?
New Zealand
Do you have children? What are their names and ages?
Jack, 20, Bryn 17, Shane 15
Are you a sports fan? If so, what is your favorite team?
Yep, GO BIRDS!
What is an interesting fact about you?
One of my first jobs was fry cook at Red Lobster and I kinda' liked it…