Meet Bern.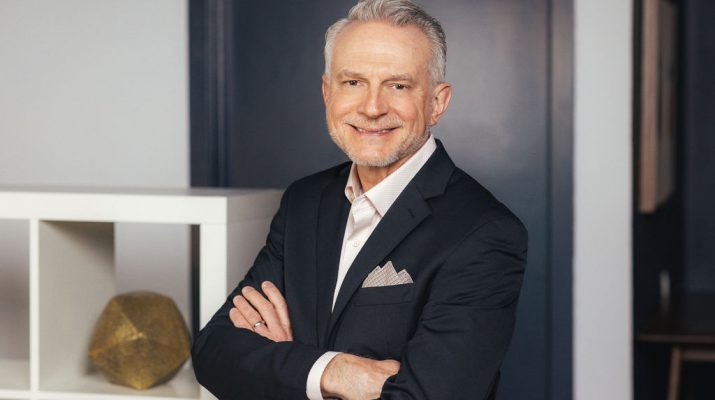 As part of Glackin Thomas Panzak (GTP) becoming an RGS Associates company, it's time to introduce you to some of the faces and talents that encompass this award-winning firm. RGS is deeply committed to a culture that inspires, motivates, and fosters development, enabling everyone to reach their full potential for professional and personal success. So, take a moment and read on about some of GTP's most imaginative people and projects.
An Interview with Bern Panzak, RLA, LEED AP
Bern Panzak, RLA, LEED AP, a Principal with GTP, graduated with a B.S. in Landscape Architecture from the Pennsylvania State University.  Practicing since 1981, he has over 40 years as a practicing Landscape Architect. Bern finds inspiration all around him, from his travels to the Amalfi Coast, Santorini, and St. John USVI, to his wife, daughter, and colleagues, and to the fabric of his community.
What attracted you to landscape architecture?
As a high school junior, I managed to talk myself out of pursuing a career in Art.  In doing so and looking through a Penn State curriculum catalogue, I was able to merge a love for art, and mechanical drafting into the possibility of becoming a Landscape Architect.  I guess I'm here to say that after 40 plus years it seems to have worked out ok.  The thing I didn't know at the time was how the horticultural aspects of the profession would become so significant and gratifying to me in my practice.  This is one of the great things about our profession. There are so many different directions and sub-disciplines that exist within landscape architecture where individuals can pursue their unique passions.
Tell me about your proudest professional accomplishment.
My proudest accomplishment was joining and sustaining a design practice (Glackin Thomas Panzak, Inc) as an owner and building a well-respected portfolio of work and to develop and maintain a reputation for quality and expertise in our field. In doing so, I also have great business partners and human beings one and all.  Also, it is important to recognize the many talented GTP staff members that contributed so significantly over the years to allow us to do the work we do for our clients.
Is there an achievement or contribution that you are most proud of?
Becoming a family through adoption.
What inspires you?
That our profession can be leaders in environmental stewardship.  I am confident that the students and young professionals of today can accelerate the momentum to a more sustainable world.
What is your favorite design/or project you've worked on?
Well in 40 years, it's hard to pin down just one but I think project wise, designing two award winning gardens at the Philadelphia Flower Show, and the Saint Joseph's University Maguire Campus Master Plan which was a transformation from a K-12 school to a university level campus.
What is an interesting fact about you?
In the mid 1980's, I appeared on stage with the Pennsylvania Ballet (now Philadelphia Ballet) at the Academy of Music in Philadelphia for an entire run of Swan Lake.  27 years later, our daughter performed The Nutcracker with the same Ballet Company, at the same venue, for five years.
What is the most satisfying thing about being in a leadership role?
Getting up every morning and realizing that you are a part of a community of great people here at our firm that are literally making a difference in people's lives by being environmental stewards and making the world more beautiful with the significant dedication we bring to our work.
What leadership roles do you assume outside of the workplace?
I am a Board Member of the Metropolitan Ballet Company and Academy, the preeminent, pre-professional classical dance company and teaching academy in Southeastern Pennsylvania.  I have served as Chairman of the Cheltenham Township Shade Tree Advisory Commission for over 20 years, and I have also been asked to participate on steering committees for several planning and environmental projects within our township.
What have you learned in the last year?
I have consciously realized that my clients are getting younger.  I have been gratified by their energy, vision, and excitement about how we as landscape architects can enrich their lives and the lives of their clients/buyers through the work we do.  In the last several years, of course, as we all have had to do, is be resilient and understand that no matter what life throws at us, we need to do what it takes to continue to sustain our livelihood the best we can for our family.
What would you say to someone considering landscape architecture?
I would first say, find your passion.  If you are passionate about site design or environmental design, consider landscape architecture.  Understand too that in almost every setting, what we do is a business and seriously consider taking business courses to give you a better understanding of that very important side of the profession.