This is Landscape Architecture. And this is Aislynn Herbst, RLA.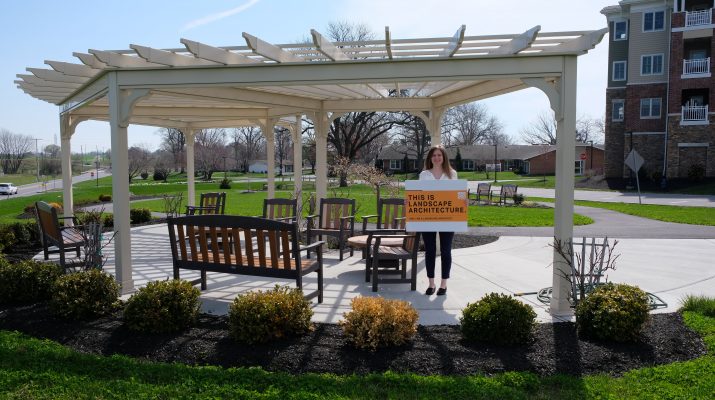 This is Landscape Architecture. And these are our Landscape Architects. In honor of World Landscape Architecture Month, we are highlighting what landscape architecture is and the different stages of development, from paper, to dirt, to the final product. Landscape architecture is not just an aesthetically pleasing and thoughtful planting design. It could be an entry sign design, stormwater drainage swales, paving design, or even a bus stop enclave. No matter what it is, or in what stage of the process, this is landscape architecture.
Aislynn Herbst, RLA, a Project Landscape Architect, has been involved with a number of projects from senior living to housing developments and redevelopment. Aislynn has worked through the full spectrum of phases from early concept stages and sketch plans through preliminary and final plans. She brings to the firm a strong understanding of computer technology and its application in producing precise and cost-effective design solutions. Her work navigates with the ever-changing landscape by understanding the unique qualities, cultural influences, and environmental attributes inherent in a site, and then deploys designs to embrace and reveal these qualities. She brings together her knowledge of plants, design, and construction to deliver elegantly styled landscapes and technically sound solutions.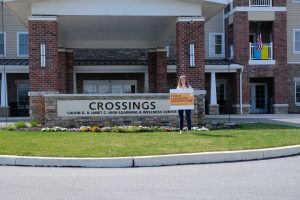 One of Aislynn's featured designs is the Crossings at Landis Homes, shown here. Due to the existing retirement community being confined to the limits of its current landholdings, Landis Homes focused on utilizing environmentally sensitive design techniques to promote long-term environmental and campus development sustainability. The redevelopment of the centralized core, "The Crossings," includes a new three-story learning and wellness center with a state-of-the-art fitness center, swimming pool, lower-level parking, 80 apartments, community green spaces, plus dining choices including a bistro and a cafe', all to compliment the resident experience.
Landis Homes sought to continue to improve its campus and resident experience, while also protecting and restoring the environmentally sensitive resources on the property. From a social perspective, RGS planned the site's design to promote resident interaction and improve quality of life through the creation of a greater sense of place. From an environmental perspective, the site design was focused on promoting general post-construction stormwater planning and design guidelines intended to protect the stream and floodplain on the property. The redevelopment of the campus core resulted in less land clearing, earth disturbance, impervious coverage, and grading when compared to a more conventional development on vacant land elsewhere in the surrounding area. This proved to be more environmentally sensitive and less impactful to the surrounding natural resources on the property.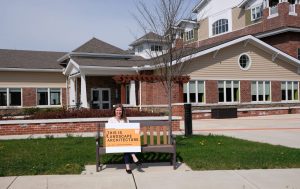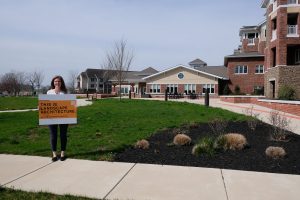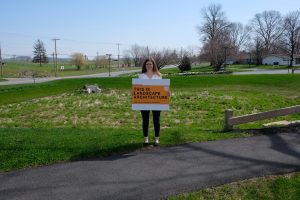 April is World Landscape Architecture Month (WLAM). Established by the American Society of Landscape Architects (ASLA), WLAM is a month-long international celebration of landscape architecture and designed public and private spaces. People and communities around the world have deep, long-standing personal connections to the spaces landscape architects create – they're just not aware of it. During WLAM, ASLA and landscape architects around the world aim to demonstrate that connection by highlighting landscape architect-designed spaces.