RGS Adds Three Principals to Leadership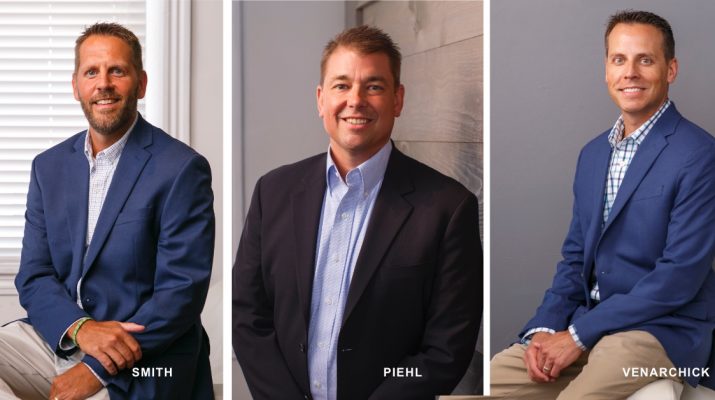 – Alex Piehl, K. Craig Smith, and Chris Venarchick Join the RGS Leadership Ranks –
RGS Associates, Inc. recently announced the appointment of three Principals to its leadership team. Alex Piehl, K. Craig Smith, and Chris Venarchick will serve as Principals while continuing on in their technical project team and client management responsibilities.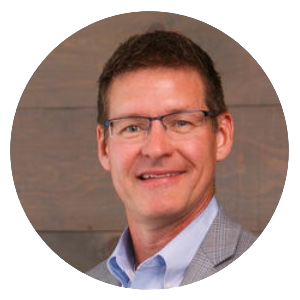 "Alex, Craig, and Chris have all served as leaders at RGS for quite some time," said Mark Hackenburg, Principal at RGS. "They've each actively mentored our young designers and project managers and have played a major role in defining our culture as a firm that's continuously investing in the professional growth and development of our employees. I'm proud to officially welcome them to our leadership team as Principals at RGS."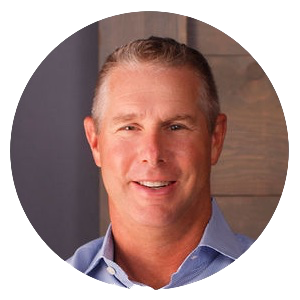 "Each of the guys shares the same passion that Mark and I have for the business," added Joel Snyder, Managing Principal at RGS. "Chris, Craig, and Alex each bring their own skillset to RGS, but they share a sincere dedication to both our customers and our employees. RGS is where it is today because of the work they've done to take care of our customers, design exceptional built environments for our region, and help attract the brightest talent to our firm."
---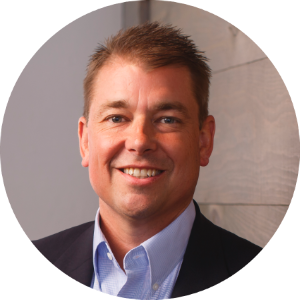 Alex Piehl, RLA, earned his Master of Landscape Architecture from The Pennsylvania State University in 2004 and began work at RGS that same year. Alex guides RGS' project teams through the design and construction process and is responsible for delivering high-quality, cost-effective design solutions to our clients. His leadership and skill have earned him the trust of regulators, clients, and colleagues across our industry.
"I came to RGS because I saw an opportunity to grow into an ownership role," said Piehl. "It was clear that the firm was interested in growing its team as a way of growing the company. This isn't the case at most other firms. We've proven that when you invest in your team, your team takes better care of its clients."
---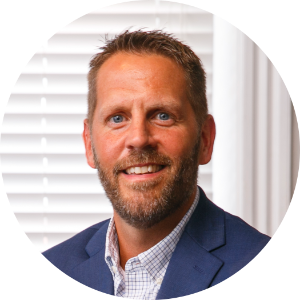 K. Craig Smith, RLA, graduated from West Virginia University with a Bachelor of Science in Landscape Architecture in 1994 and became one of the first employees hired by RGS Founder, Dick Stauffer, later that year. Craig has done it all; from conducting site feasibility studies, grading preparation, stormwater management, erosion, LEED project coordination, and more. He currently leads a team of landscape architects and engineers, oversees project design and budgeting, and coordinates with the clients and agencies involved in each RGS project.
"I've seen RGS grow from its first year in business with just a handful of employees to a firm with three locations, 40 employees, and a diversity of projects," said Smith. "We figured out early on that if you hire the right people and give them an opportunity to take on greater responsibilities and more senior roles, you'll end up with a talented group of professionals who want to see one another succeed."
---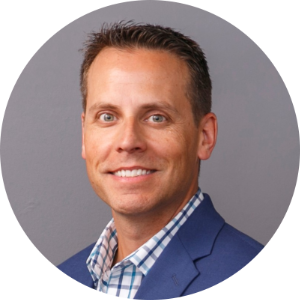 Chris Venarchick, RLA, graduated from The Pennsylvania State University in 1997 with a Bachelor of Science in Landscape Architecture and joined RGS later that year. Chris has spent his career working with clients to create smart design solutions to development challenges. There's no project he can't handle; from small scale residential and neighborhood development design to retail and industrial site design.
"RGS has given me huge growth opportunities throughout my career," said Venarchick. "My role is to take care of our clients and grow our team. Now it's also my job to take a step back and serve as a mentor so that growth can continue. I've also loved the diversity of projects I've been a part of throughout Lancaster over the years. Each day as I drive through town, it's cool to see just how much RGS has influenced the architecture of our city and county."
---
Principal Mark Hackenburg and Managing Principal Joel Snyder will remain in their roles, continuing to lead and grow RGS and serve as mentors to the company's young designers, landscape architects, engineers, and future leaders.
About RGS Associates, Inc.
Our comprehensive approach to site design employs the integrated talents of landscape architects and civil engineers. We provide our clients with creative site design and entitlement services from initial feasibility investigations, through design, permitting, construction, and post-construction services.
Our goal is to deliver creative and practical site planning and landscape design solutions, combined with effective site engineering and visual aesthetics. We are committed to working with our clients to strategize and develop solutions that meet their project goals, interests, values, and bottom line. This approach along with exceptional client service, allows us to produce expedient and effective results.
Our culture is grown from the roots of impassioned creativity, collaboration, strong communication skills, and honest hard work. We are passionate about creating places. We believe in the power of places that connect all of us, whether it be by location or by experience, it is reflected in everything we do.
We welcome you to meet our team and learn more about how we can work together to plan, design, and engineer your next site. Contact us and let's get started.